The world's a little happier with bright colors!
– Claudia True, artist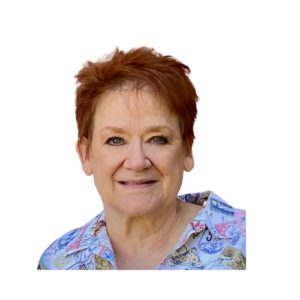 I like to think of my art as a visual feast of color and fun. The goal is to bring some joy into this world and make you smile.  Life's short – let's be happy.
This art adventure for me started full time about 25 years ago and has been a role model for many to follow their dreams. My first career was a geologist and manager in the energy industry and was filled with adventures that I never could have imagined. I've come to understand that my work is influenced by time spent outdoors in the spectacular southwestern United States and parts of Mexico and Indonesia – learning from the earth and connecting with its unspoiled beauty. The very bold colors that make you smile are influenced by my youth in South Texas and it's strong Mexican culture, and years living in the amazing sunshine of California. These magical memories are reflected in brightly colored florals, birds and critters. 
Prior to moving to my current home in Kansas City in 2007, I owned a gallery and studio in Bakersfield, California where I taught painting. One of my first students was "elderly" (yikes I'm now her age) and lived alone. After her first set of lessons, she said "you've given me a reason to wake up in the morning." I still get chills thinking about that, and I understand how art can affect someone's life. I love to teach and share the joy of painting with others and to help them develop their own creative spirit. 
Now I'm in the late chapter of my life and still enjoy creating and sharing with others. Thank you for joining me in this adventure.